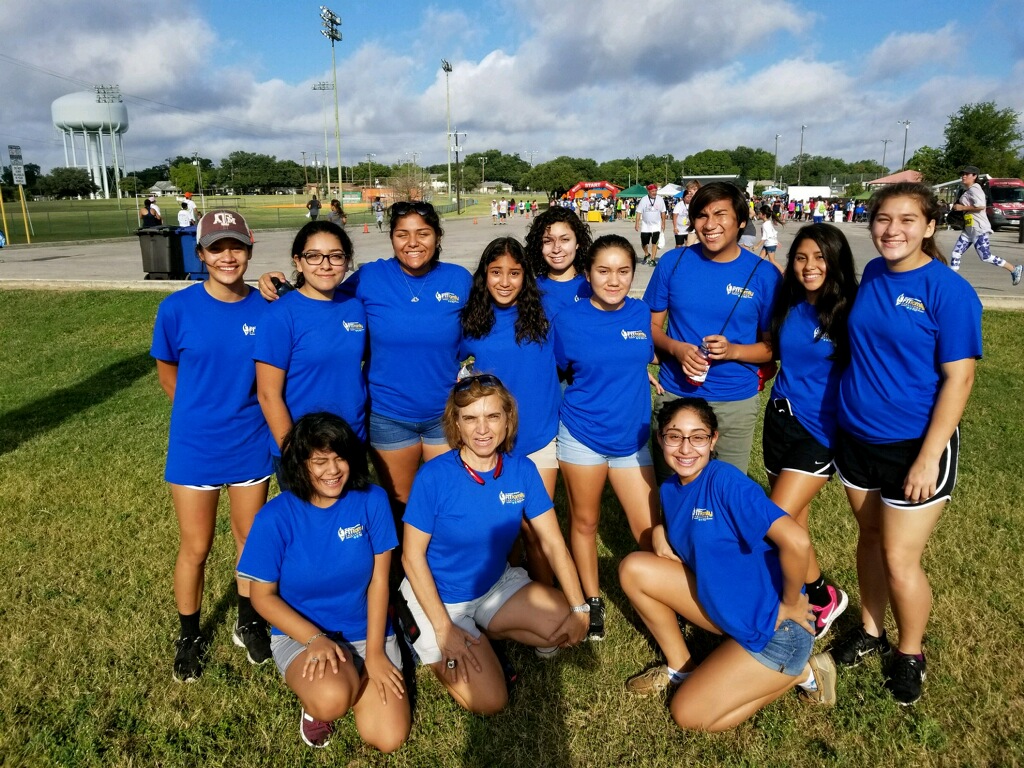 If you went to Big League Weekend, or participated in the San Antonio Sports Corporate Cup or ran in the Fit Family Challenge Jump into Fitness 5K finale, you probably encountered SWAT (Students Working Around Town) students from Brooks Academy of Science and Engineering. This service club is organized by founder and sponsor Nancy Bailey, who also teaches algebra and coaches power lifting at the school. SWAT's first experience was passing out baseball cards at Big League Weekend. The kids were thrilled to help and then stay for a game. For many, it was their first time to see a professional baseball game. While the group has enjoyed helping at all the events, Corporate Cup might be the favorite. "To know they were part of such a big event, and getting to put their skills to use was a big deal. And those who helped with scoring liked being in charge of adults," says Nancy. Another favorite was staffing the Kids Zone at Fit Family Challenge Finale, although those at the water station got a kick out of complying with runners' requests to throw water in their face.
Nancy started SWAT last school year and had 40 students. This year she has 75+ and attributes the growth to the word-of-mouth endorsement of kids who shared the fun they had working events. SWAT has also adopted a nursing home and the YWCA, alternating Wednesdays to visit each. At Chandler Estates, they provide manicures for the women and play chess and checkers with the men; at the YWCA they help with tutoring.
"Everyone should volunteer," says Nancy. "For my kids, it's a chance to see people trying to better themselves, being a part of a competition and to see how things operate 'behind the scenes.'"  If you'd like to volunteer for an upcoming event, please visit  volunteer.SanAntonioSports.org .