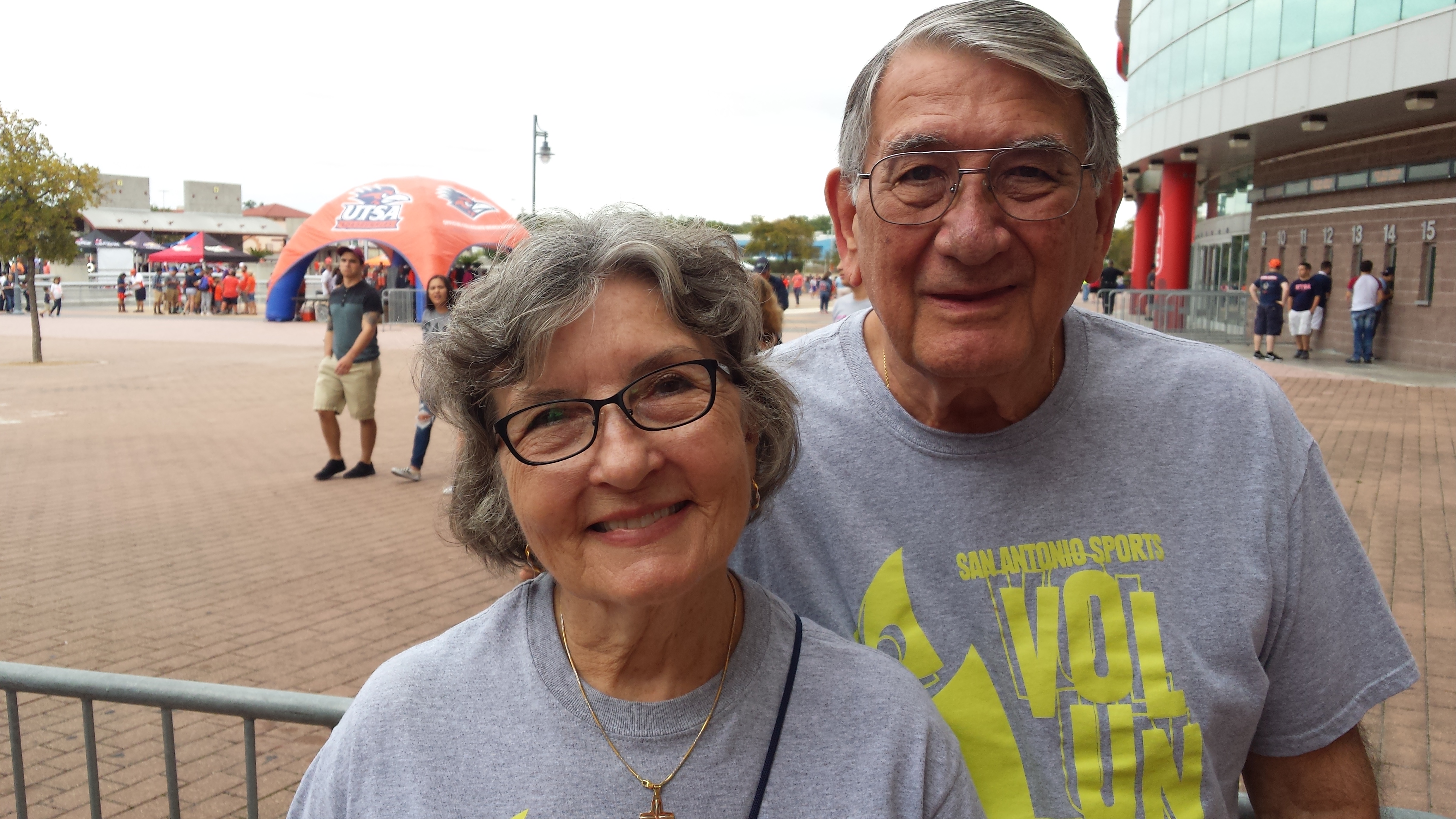 John and Barbara Thabet started volunteering with San Antonio Sports 13 years ago when they helped with hotel welcomes as part of the 2004 NCAA Men's Final Four®, and they have been hooked ever since. Their welcoming duties have included the 2008 Men's Final Four, 2010 Women's Final Four, and they look forward to being a part of the volunteer crew next March for the 2018 Final Four.
The Thabets are a fixture at the San Antonio Sports Hall of Fame Tribute, one of their favorite events. They have served as inductee hosts for several years, and we rely on Barbara's expertise in pinning boutonnieres. We are also grateful to John for always shopping at the silent auction!
One of the most memorable events for the Thabets was volunteering at the U.S. Paralympic Swimming Trials. "We were in total awe of the athletes that competed, especially one athlete from Mexico that had no arms and only one leg," remembers John. "He dived into the pool, swam the length and was able to get out of pool on his own."
John and Barbara are "regulars," helping with UTSA games, U.S. Army All-American Bowl, swimming championships, and whenever Tony, our volunteer manager, sends out an SOS.
The Thabets do more than donate their time. They also support San Antonio Sports through an annual donation, and we're grateful for their dedication of time and money. Join the Thabets and become a volunteer for San Antonio Sports. Click here to learn about upcoming opportunities.