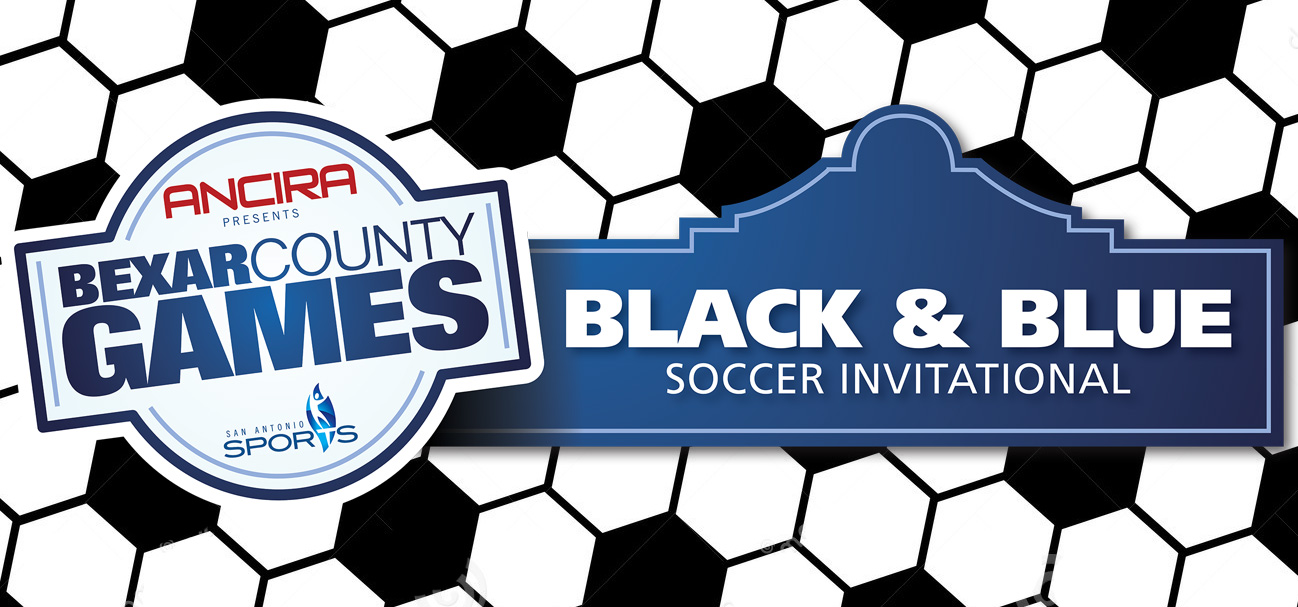 Event details
Friday | December 1, 2017 to Sunday | December 3, 2017
All Day
11600 Starcrest San Antonio, San Antonio 78216
210.820.2100
San Antonio Sports and Classics Elite Soccer Academy are proud to host the Bexar County Games, presented by Ancira, San Antonio Black & Blue Invitational Soccer Tournament. The tournament will host U14 and younger teams from all over Texas. We are expecting 150+ teams to participate. Each team is guaranteed 3 games.
Dates: December 1 – 3
Registration deadline is November 15 at 5pm. Click here to register now.
Awards: 1st and 2nd place from each division will receive a trophy and individual medals
Tournament Director: Lupe Metzger
Divisions: U7-U14 boys and girls
Cost per team:
U7-U8 – 4v4 – $225
U9-U10 – 7v7 – $400
U11-U12 – 9v9 – $475
U13-U14 – 11v11 – $550

Awards: Bexar County Games medals awared to 1st and 2nd place in each division
Locations:
Classics Elite Soccer Academy (McAllister)
11600 Starcrest
San Antonio, San Antonio 78216
(210) 402-7511
http://classicselite.us/
Classics Elite Soccer Academy (Blossom)
1600 E Bitters Road
San Antonio, Texas 78216
(210) 402-7511
http://classicselite.us/