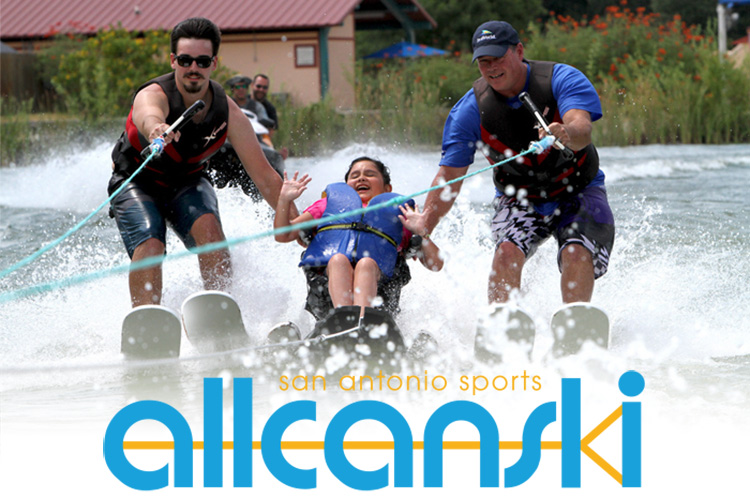 Event details
Monday | August 21, 2017 to Tuesday | August 22, 2017
9:00 am
783 Scull Rd. Martindale, Texas 78655
210-820-2100
San Antonio Sports All Can Ski is a waterskiing clinic for people with physical disabilities. The event celebrated its 25th anniversary this year. Sixty-five individuals of all ages experienced the thrill of waterskiing on the ski lakes at the San Marcos River Ranch near Martindale, TX just outside of San Marcos.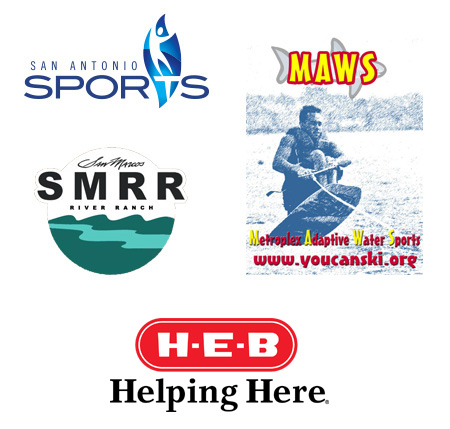 WHEN: August 21-22
Session 1 – Monday Aug 21 – 9 AM
Session 2 – Monday Aug 21 – 1 PM
Session 3 – Tuesday Aug 22 – 9 AM
Session 4 – Tuesday Aug 22 – 1 PM
WHERE: San Marcos River Ranch (view map)
783 Scull Rd.
Martindale, Texas 78655
REGISTRATION: All Can Ski is an adaptive water ski clinic for people with mobility impairments. Skiers can register for one session during the event. Extra meal tickets and t-shirts are available for purchase.